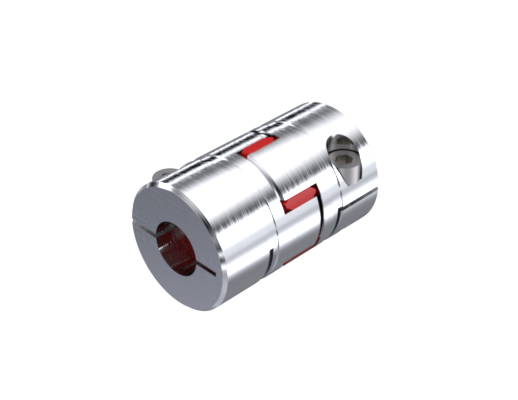 The GS shaft coupling is a special anti backlash shaft coupling.
The toothed ring is installed under pre-tension, resulting in a low surface pressure and hence increased rigidity of the system.
This shaft coupling has proved itself due to its flawless function and
durability at high speeds and under strong acceleration.
We recommend this shaft coupling with clamping hub or clamping ring
hub.