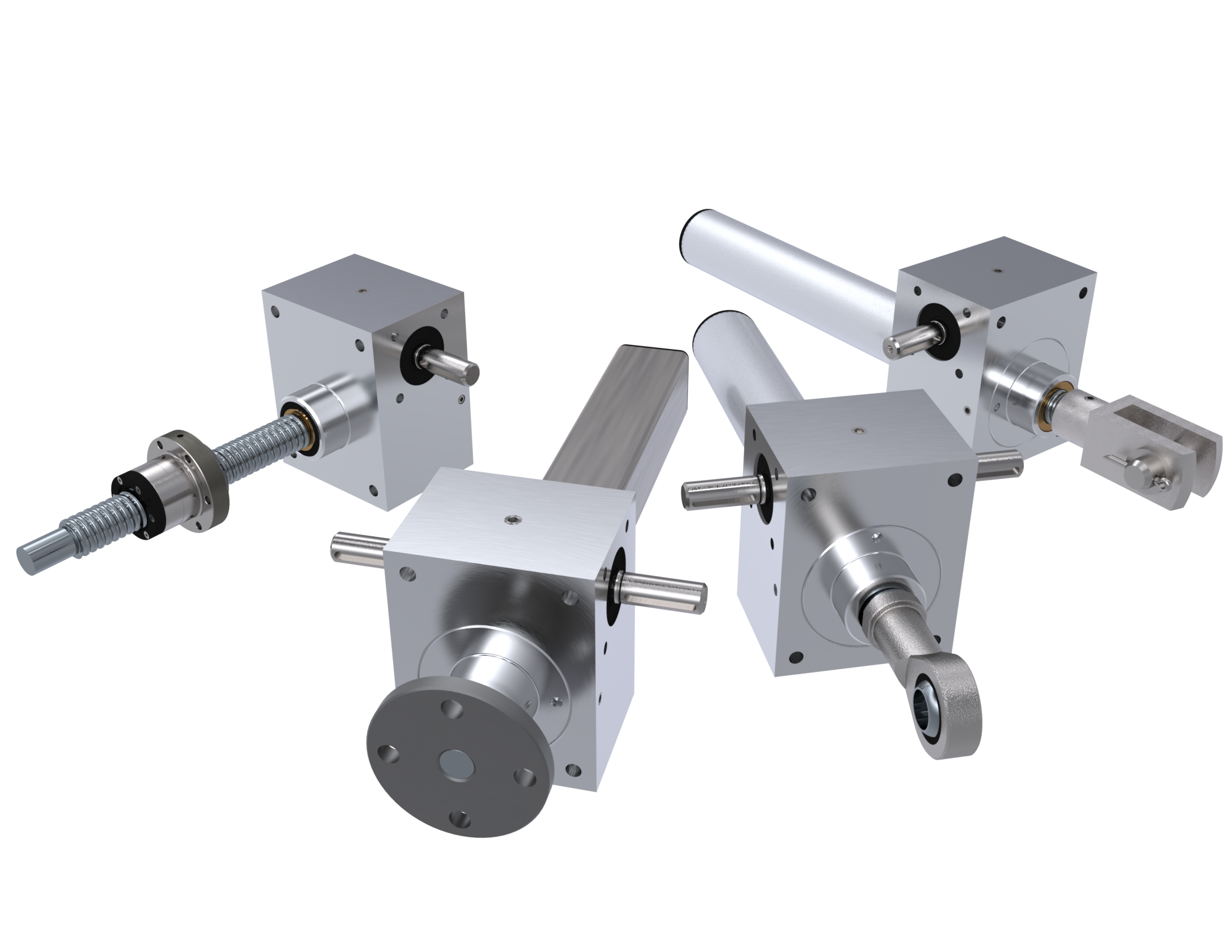 The cubic NEFF screw jacks (types M and J) are lifting elements that have enjoyed great popularity among users for decades due to their shape and
characteristics. The screw drives from our own production, paired with high-quality worm gearboxes, result in screw jacks with outstanding
properties in terms of lifting power and smooth running.
The screw jacks are available with a trapezoidal or ball screw drive with lifting forces from 150 to 500 kN. The cubic design allows the use of the
screw jacks in all mounting positions. In the N-version with non-rotating spindle or in the R-version with rotating spindle in combination with a
travelling nut, the screw jacks can be customised for their application. As a further confi guration, the lifting elements in the N-version can be
supplied with an anti-turn safeduard by means of a square protective tube or a V-groove.
By connecting individual screw jacks with drive shafts, lifting systems can be realized in a simple way. With our wide range of accessories, many
solutions can be offered using the standard programme.